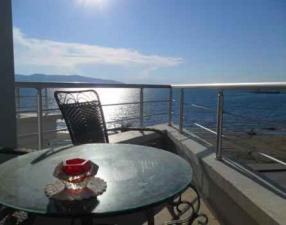 Tags:
albania property
,
albanian real estate
,
buy property in albania
The Progress Report on Albania is part of the 2013 Enlargement Package adopted by the European Commission.
The Commission concluded that Albania made good progress on its path towards EU integration, notably by adopting measures identified as essential for granting candidate country status and by continuing to deliver reforms against the key priorities of the Commission's 2010 Opinion. Albania took initial steps towards improving the efficiency of investigations and prosecutions in the fight against organized crime and corruption, it has been noted. The 2013 parliamentary elections were conducted in an overall smooth and orderly manner. In view of this, the European Commission recommended that Albania be granted EU candidate status on the understanding that Albania continues to take action in the fight against organized crime and corruption. The Commission made it clear that in order to be able to move to the next stage and open accession negotiations, Albania needs to meet further key priorities, with particular focus on administration reform, the rule of law and fundamental rights. Constructive and sustainable political dialogue will remain essential for a successful reform process, EU's executive arm added.
The annual Enlargement Package, presented by Commissioner Štefan Füle, says that recent events in a number of enlargement countries have underlined the importance of strengthening democratic institutions and making democratic processes more inclusive. All the countries in the Western Balkans and Turkey need to undertake further reforms to ensure that the principles of freedom of expression and the rights of persons belonging to minorities, including Roma are respected in practice. More robust measures are needed to protect other vulnerable groups from discrimination, in particular on grounds of sexual orientation. The Commission said it will increase the priority attached to these issues in the accession process, including through better targeted pre-accession funding and increased assistance to support Roma inclusion through a Roma "facility".
In the package the Commission concluded that the former Yugoslav Republic of Macedonia continues to sufficiently fulfill the political criteria for EU membership and recommended, for the fifth consecutive year, that negotiations should be opened.
Given the Icelandic government's decision to put accession negotiations on hold, a simplified report on Iceland took stock of the current state of its alignment with the EU.