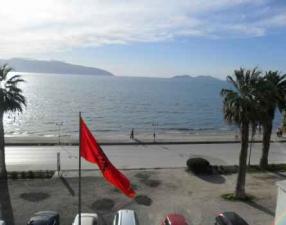 The latest round of international footballing qualifiers are around the corner, with some unexpected quarters set to benefit.
As England's passionate football supporters prepare for more international travel in the latest group of matches in the Group H of the World Cup Euro Qualifiers in San Marino and Montenegro later this month, there are some rather unusual beneficiaries, as Digital Journal learned in a Skype interview with leading Albanian private tour operator, Jimmy Lama from Tours Albania, on March 11, 2013. "We have already arranged transfers for more than 400 English fans from Tirana to the Montenegrin capital, Podgorica," explained Lama, who is just back from international travel fairs in Copenhagen and Berlin.
"England play in San Marino on March 22 and then again in Montenegro on March 26. Although the perception in the UK, where I lived for six years, is that Albania is a backward country, the fact is that we have the most modern airport in the region, as well as the best connections from Italy." Fans will travel to Tirana and have the opportunity to discovered one of Europe's most fascinating and least explored tourist destinations, before heading to Podgorica for the second match. Closed from the rest of Europe during the rule of Enver Hoxha, eyebrows were raised when Lonely Planet named it as its number one destination in 2011, but visitors to the small Balkan country have returning full of praise from Tirana, as Lama explained to RealtyAlbania.com.